NEWS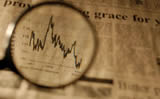 Our firm has a modern and efficient workshop. We use the CAD-CAM system to develop and then cut the fibre board grading models.
You can find us in the promotional CD of the "Distretto Calzaturiero Veronese"
A page is dedicated to our firm, the Fustellificio Adige. You can find more details on our firm and products.